Vacant Property Insurance
It's essential that any owners of unoccupied properties make sure that they are properly insured. Empty homes and businesses are more vulnerable to break-ins, thefts and vandalism, while there is also a greater risk of damage, whether it's deliberate or accidental.
Some insurers may be reluctant to offer a competitively-priced policy because of these risks – and particularly if the property is left unoccupied for 30 days or more. However, at Clover Insurance we offer a wide range of vacant property insurance policies which will cover your empty property if there is any damage caused by:
Fire, lightning, explosions or earthquakes;
Subsidence or landslips;
Storms, flooding or snowfalls;
Water due to a leak or spill from a tank or pipe;
Heating systems – such as oil escaping, or smoke damage;
Falling trees or lamp-posts;
Theft, attempted theft or malicious damage.
If you come to Clover Insurance, you will get a free, no-obligation quote which is tailored to your individual needs, so we can add more – or less – protection as required. The policies we have access to aren't usually available on any of the major comparison websites.
Our detailed knowledge of both the insurance and the property markets mean we always stay abreast of any changes in the law. We will also be happy to talk to loss adjusters and claims departments if you need to make a claim. And we pride ourselves on our personal touch, so you will be guaranteed a high level of customer service.
If you would like to know more about our vacant property insurance, call us on 020 8805 1121 or follow this link. We also provide competitive landlord insurance policies as and when you do let your property.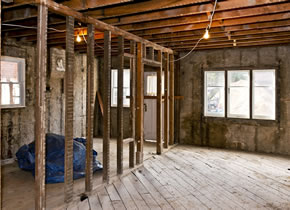 Free Quote
Click the quote button below and complete the form and one of our dedicated team will call you back to discuss your enquiry.